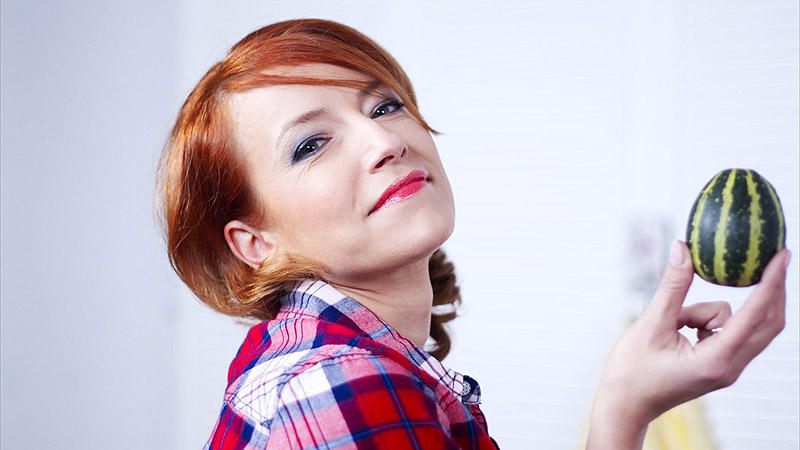 ---
"ABC GOTOWANIA" to autorska produkcja Kuchni+. Program prowadzony przez Marietę Marecką w krótki i przystępny sposób prezentuje interesujące i praktyczne porady, z którymi powinien zapoznać się każdy amator gotowania. To wyjątkowy telewizyjny elementarz dla każdego, kto zaczyna przygodę z kuchnią. Marieta Marecka jest znana widzom Kuchni+ jako uczestniczka i laureatka "Warsztatów smaku kuchni+", która poprowadziła jeden z odcinków programu "Warsztaty smaku kuchni+: wyjadacze". Prowadząca przedstawi przydatne w kuchni ciekawostki i porady, które każdy z widzów będzie mógł zastosować w praktyce.
Dołącz do CANAL+ i oglądaj
jak chcesz i kiedy chcesz!
Najbliższe emisje
ABC gotowania 2, odc. 8 dziś, 11.12, godz. 04:30
ABC gotowania 2, odc. 9 jutro, 12.12, godz. 04:30
ABC gotowania 2, odc. 10 środa, 13.12, godz. 04:30
ABC gotowania 2, odc. 11 czwartek, 14.12, godz. 04:30
ABC gotowania 2, odc. 12 piątek, 15.12, godz. 04:30
ABC gotowania 2, odc. 13 sobota, 16.12, godz. 04:30
ABC gotowania 3, odc. 1 niedziela, 17.12, godz. 04:30
ABC gotowania 3, odc. 3 wtorek, 19.12, godz. 04:30
ABC gotowania 3, odc. 4 środa, 20.12, godz. 04:30
ABC gotowania 3, odc. 5 czwartek, 21.12, godz. 04:30
ABC gotowania 3, odc. 6 piątek, 22.12, godz. 04:30
ABC gotowania 3, odc. 7 sobota, 23.12, godz. 04:30
ABC gotowania 3, odc. 8 niedziela, 24.12, godz. 04:30