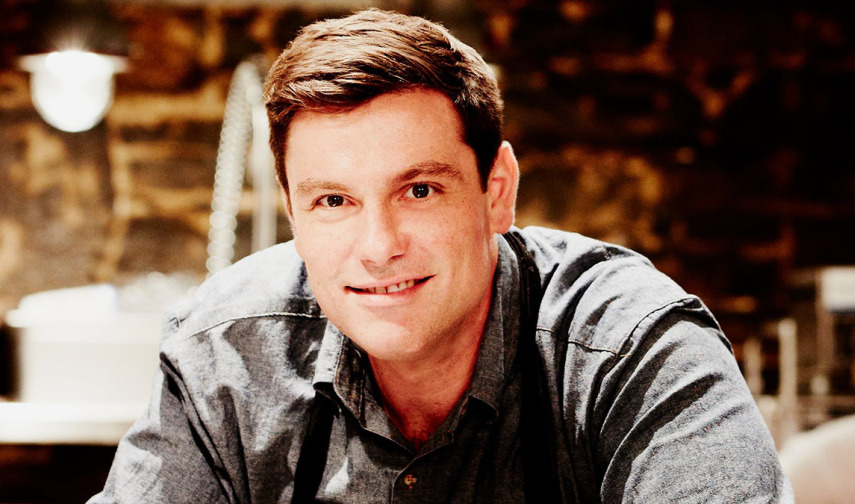 ---
Kanadyjski szef kuchni, restaurator, autor poczytnych książek kucharskich i gospodarz programów telewizyjnych. Jest współwłaścicielem dwóch restauracji w Montrealu - Garde Manger i Le Bremner.
Urodził się w 1976 roku w Montrealu, w rodzinie o francuskich korzeniach. Jego matka prowadziła własną restaurację – Chuck kręcił się tam jako dziecko, pomagał podawać do stołów. Swoje pierwsze pieniądze zarobił pracując w hotelu Banff Springs, położonym w górskim kurorcie w stanie Alberta. To tam postanowił, że chce zostać szefem kuchni. Poszedł do szkoły kulinarnej, a następnie przez kilkanaście lat pracował w wielu restauracjach, zdobywając doświadczenie jako kucharz i poznając ten biznes od podszewki. W 2006 roku wraz z kilkoma przyjaciółmi otworzył restaurację Garde Manger i odniósł natychmiastowy sukces. Gotował dla wielu znanych postaci ze świata polityki i show biznesu - dla kanadyjskiego premiera Justina Trudeau oraz dla koncertujących w Montrealu muzyków, m.in. członków zespołu Metallica i Marilyna Mansona. W wywiadach podkreśla, że każdy klient jest w jego restauracji VIP-em.
Gdyby nie został kucharzem, byłby hokeistą – kocha ten sport i spędza na lodowisku każdą wolną chwilę, biorąc udział w lokalnych rozgrywkach i meczach charytatywnych. Znany jest ze swoich kolorowych tatuaży o tematyce kulinarnej. Przez kilka lat w kanadyjskich mediach było głośno o jego alkoholowych i narkotycznych ekscesach, ale w 2007 roku poszedł na odwyk i od tego czasu zachowuje trzeźwość. Kocha podróże, zwiedził niemal cały świat. Najchętniej wraca do Japonii.
O tak barwną postać musiała upomnieć się telewizja. Chuck wygrał amerykański show "Iron Chef America". Międzynarodową popularność przyniosła mu autorska seria "Wolny dzień Chucka", doskonale znana również widzom Kuchni+. Następnie zrealizował kilka programów kulinarno-podróżniczych, m.in. "Świat według Chucka", "Chuck's Week Off: Mexico" i "Chuck's Eat The Street".
Dołącz do CANAL+ i oglądaj
jak chcesz i kiedy chcesz!