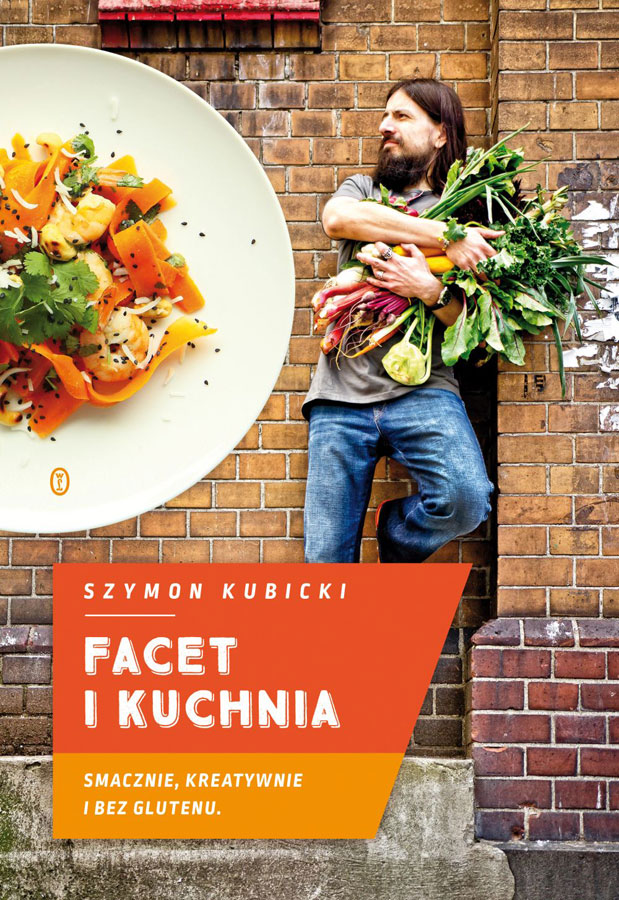 Facet i kuchnia. Smacznie, kreatywnie i bez glutenu
Szymon Kubicki
Wydawca: Wydawnictwo Literackie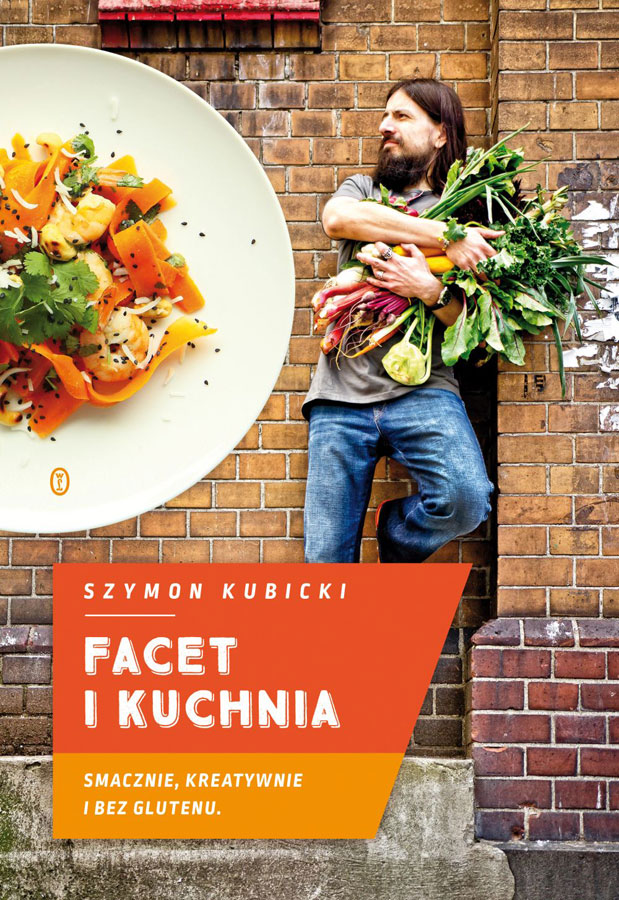 Jeśli jeszcze nie znacie FiKa i jego strony www.facetikuchnia.com.pl, czas najwyższy nadrobić zaległości! Długie ciemne włosy, gęsta broda i iście rockowy wygląd zdecydowanie wyróżniają go na tle gotujących, piekących i blogujących pań domu. To, że jest facetem, w żaden sposób nie przeszkadza mu z zaangażowaniem i pietyzmem podchodzić do tego, co kładzie na talerzu. A są to potrawy niebanalne, tym bardziej że FiK, czyli Szymon Kubicki, przeszło rok temu wykluczył ze swej diety gluten. Gotowanie bez glutenu otworzyło przed nim nowe niedostrzegane wcześniej możliwości, pobudziło kulinarną kreatywność, a co najważniejsze — pozwoliło poznać smaki i produkty, na które dotąd nie zwracał szczególnej uwagi.
Książka zawiera 130 przepisów, w dużej mierze nigdzie wcześniej niepublikowanych — w sumie 20 rozdziałów, odpowiadających produktom albo grupom produktów, po które Szymon sięga najczęściej i które uważa za warte włączenia do codziennego menu. To kuchnia pełna wyjątkowych smaków i aromatów, hołdująca idei slow food, która zainspiruje nie tylko osoby na diecie bezglutenowej, ale też wegan, wegetarian i wszystkich tych, którzy chcą czerpać przyjemność z jedzenia.
Poznajcie FiKa i jego kuchnię bez glutenu, odkryjcie w sobie pasję gotowania!
Szymon Kubicki (ur. 1977) — wrocławianin; z wykształcenia prawnik, z zawodu redaktor muzyczny, z zamiłowania kucharz. Od trzech lat dzieli się swoimi przepisami z internautami, prowadząc serwis www.facetikuchnia.com.pl, w którym od kilkunastu miesięcy publikuje przepisy wyłącznie na potrawy bez glutenu. Facet i Kuchnia to szereg inspiracji na oryginalne, lekkie i zdrowe posiłki oraz kreatywne wykorzystanie w ich przygotowywaniu najróżniejszych sezonowych darów natury.