---
magazyn, Polska, 2010, 12 x 26
Program Jana i Jakuba Kuroniów - synów Macieja Kuronia - przedstawiający kuchnię europejską poprzez ulubione dania znanych Europejczyków, najsłynniejsze przepisy stworzone ku czci znanych postaci lub zainspirowane ich gustem oraz potrawy, które przeszły do historii sztuki kulinarnej dzięki filmowi i literaturze.
W programie poznamy przepisy na ulubione potrawy wspaniałych artystów oraz postaci naszego życia politycznego, dowiemy się, jakie dania powstały specjalnie dla Nelsona i Pawłowej, co jedzono w czasach Ojca Chrzestnego, Ani z Zielonego Wzgórza i Wojaka Szwejka. Dowiemy się też, co kryje się za nazwami najsłynniejszych potraw świata: wołowina Esterhazy, Boeuf Stroganow, kotlety Pożarskiego, Tournedos a la Rossini, lody Melba, gruszki Piękna Helena.

Jan i Jakub Kuroniowie: Gdy 10-15 lat temu rodzice, znajomi, nauczyciele, czy Bóg wie kto jeszcze pytali się nas, kim chcemy zostać w przyszłości? Padały różne odpowiedzi. Każdy z nas marzył o jakimś zawodzie "z dreszczykiem", o roli bohatera, bo chyba każdy nastoletni chłopak już tak ma... Strażak, piłkarz, gwiazda muzyki... To było to, co nas kręciło. A kucharz? Ha! O Nie! Taka kariera z całą pewnością się nam nie marzyła. W tamtych czasach kucharz to kojarzył się nam raczej z obskurną stołówką lub restauracją nie nazbyt wysokich lotów, a tak w ogóle jeśli mówiło się o kucharzeniu, to miało się na myśli raczej Kucharkę. Mężczyzna w kuchni? To już przekraczało naszą wyobraźnię!

UWAGA! Odcinek 12. programu nie zostanie wyemitowany ze względu na problemy techniczne wynikłe na skutek niekorzystnych warunków atmosferycznych, które pojawiły się podczas nagrania. Odcinek zostanie wyemitowany w terminie późniejszym. Bardzo przepraszamy za tę zmianę.

gospodarze programu: Jan i Jakub Kuroniowie
partner programu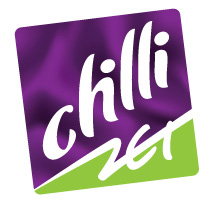 Dołącz do CANAL+ i oglądaj
jak chcesz i kiedy chcesz!