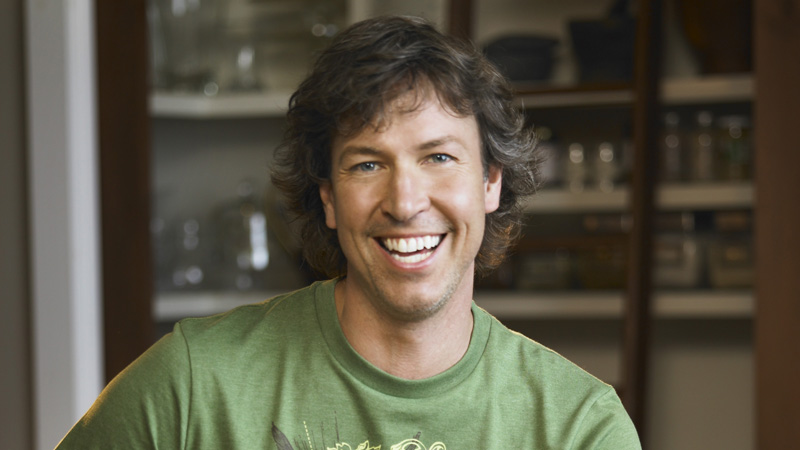 ---
(Ricardo & Friends), Seria poradnikowa, Kanada, 2006, 26 x 30
Ricardo Larrivée, dla przyjaciół i fanów po prostu Ricardo, to najpopularniejszy telewizyjny szef kuchni w Quebecu. Nazywany jest kanadyjskim odpowiednikiem Jamiego Olivera.
Po sukcesie francuskojęzycznego programu kulinarnego pt. "Ricardo" twórcy serii postanowili iść za ciosem i nakręcić wersję angielską. Jednym z celów nowego programu było zainteresowanie reszty mieszkańców Kanady tematyką gotowania oraz zachęcenie do wykorzystywania w kuchni lokalnych produktów. W każdym odcinku serii Ricardo przemierza inną część Quebecu, gdzie prezentuje różnorodne dania, produkty i smaki. Widzowie poznają m.in. piwo, sery, świeże zioła oraz wiele innych specjałów, które można znaleźć w tej największej kanadyjskiej prowincji. Gospodarz odwiedza lokalnych producentów i dostawców, aby zdobyć składniki, z których później przygotowuje wspaniałe posiłki dla rodziny i przyjaciół.

Ricardo Larrivée - absolwent prestiżowego Institut de tourisme et d'hotellerie du Quebec, to niezwykle popularny, dwujęzyczny kanadyjski kucharz celebryta. Gospodarz programów "Ricardo" oraz "Ricardo i przyjaciele", bijących rekordy oglądalności wśród kanadyjskiej publiczności. Dzięki przyjaznej osobowości, charyzmie i poczuciu humoru jego nazwisko jest znane w każdym kanadyjskim gospodarstwie domowym.
Dołącz do CANAL+ i oglądaj
jak chcesz i kiedy chcesz!