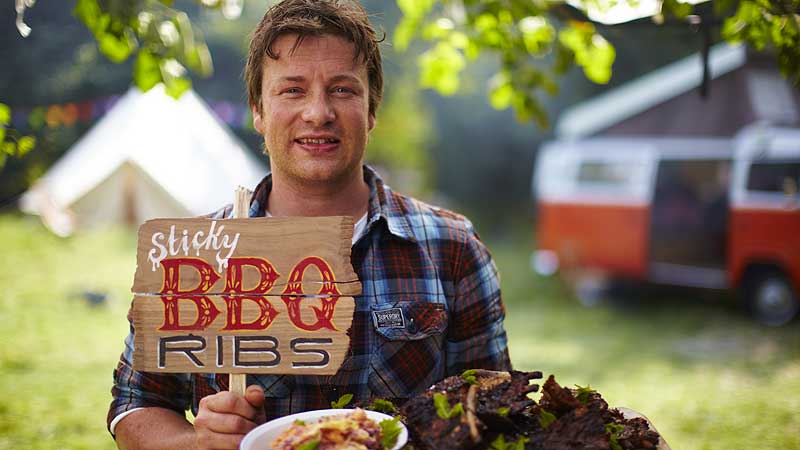 ---
(Jamie's Big Summer Feastival), seria dokumentalna, Wlk. Brytania, 2011, 3 x 30'
W trzyodcinkowej serii Jamie Oliver pokazuje dania, które umilą każdy letni posiłek w otoczeniu rodziny i przyjaciół. Prezentuje najbardziej pomysłowe przepisy na potrawy, które można przygotować na świeżym powietrzu.
W najsłoneczniejszym ze swoich programów Oliver udowadnia, że gotowanie i jedzenie poza domem to ogromna przyjemność. Jamie zwykł mawiać, że skoro lato nie trwa zbyt długo, to kiedy tylko zaświeci słońce, trzeba z niego korzystać. Jedzenie podczas pikniku czy z grilla nie musi ograniczać się jedynie do kiełbasek z ketchupem. Jamie i jego przyjaciele pokazują, jak samemu uwędzić rybę, upiec kurczaka na ognisku, przygotować pyszne żeberka, a nawet jak zrobić smaczne ciasto z dziećmi bez użycia kuchenki. Dania zaprezentowane w programie można przygotować wszędzie: na wsi, na kempingu czy w ogrodzie.


Dołącz do CANAL+ i oglądaj
jak chcesz i kiedy chcesz!