Nadchodząca wiosna to czas, gdy staramy się zgubić dodatkowe kilogramy i odzyskać szczupłą sylwetkę. To również czas na wiosenne porządki nie tylko w domu, ale i w naszym organizmie. Odpowiednia dieta i oczyszczenie organizmu z trujących substancji pozwoli na zregenerowanie i odzyskanie sił witalnych po zimie, a także na odmłodzenie naszego ciała i ducha.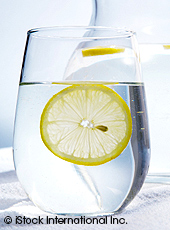 Detoks, to metoda pozwalająca doprowadzić nasze organizmy do formy po zbyt długim zimowym leniuchowaniu, ale także po każdej zmianie sezonu. Jest to bezpieczny sposób oczyszczania organizmu oraz uzupełniania braków witaminowych. Pamietajmy, że w wyniku braku witamin i bogatej w substancje odżywcze diety cierpi cały nasz organizm. Włosy i cera tracą blask, a dodatkowo naszemu organizmowi brakuje energii. W czasie detoksu nie głodzimy się, gdyż może mieć to niekorzystne skutki. Jeśli ktoś ma ochotę na głodówkę trwająca do kilku dni może ją przeprowadzać jedynie pod kontrolą lekarza lub specjalisty. Potrzebujemy zarówno węglowodanów jak i tłuszczy oraz białek. W wyniku braku tych składników odżywczych nasz organizm może ulec wycieńczeniu i spalać nie tłuszcz, którego chcemy się pozbyć, lecz mięśnie. Oczyszczanie organizmu polega raczej na spożywaniu odpowiednio dobranych i bogatych w witaminy i substancje mineralne posiłków i napojów. W tym czasie ograniczamy spożycie używek typu: czarna kawa, czarna herbata, alkohol i papierosy.
Toksyny gromadzą się najchętniej w układzie pokarmowym naszego organizmu, najwięcej w wątrobie oraz układzie wydalniczym, a także w nerkach. Dodatkowo zainfekowany jest nasz układ oddechowy, szczególnie u palących, ale nie tylko. Nasze skażone spalinami i rozmaitymi chemicznymi substancjami środowisko również powoduje zanieczyszczenie naszych płuc i oskrzeli, a tym samym całego organizmu. Jak wiadomo wszelkie substancje trafiają do krwi i to właśnie z niej oraz z nerek powinny być usunięte.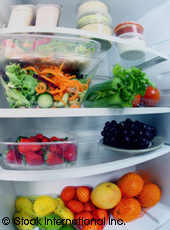 Dobre przygotowanie psychicznie i fizycznie pozwoli na skuteczne i efektywne przejście przez dietę oczyszczającą. Taka dieta może trwać od kilku do kilkudziesięciu dni. Pamiętajmy, że im dłużej oczyszczamy nasz organizm tym efekt będzie trwalszy i lepszy. Na początku naszych porządków wiosennych może pojawić się kilka niepokojących objawów takich jak osłabienie, zawroty głowy, a także nieprzyjemny zapach jaki wydzielać będzie nasze ciało. Nie przejmujmy się jednak, to normalne. Organizm pozbywa się śmieci.
Diet oczyszczających jest mnóstwo, ale każda bazuje generalnie na tym samym założeniu – akceptuje produkty zdrowe, świeże, lekkie, pozbawione konserwantów i bogate w substancje odżywcze, które w naszych organizmach należy uzupełnić.
Jak przygotować się do odtrucia naszego organizmu.
wyeliminuj produkty, które nie spełniają założeń diety oczyszczającej: tłuste mięsa, wędliny, pasztety, słodycze, sól, która zatrzymuje wodę w organizmie – zastąp ją ziołami, oraz produkty zawierające tzw. złe węglowodany: makaron pszenny, białe pieczywo, ryż.
zaopatrz się w napoje wspomagające proces oczyszczający: herbatki owocowe i ziołowe np.: wspomagające trawienie i oczyszczanie, herbatę zielonąoraz dużą ilość wody, przynajmniej 1,5 l dziennie.
przez czas detoksu spróbuj zaopatrywać się w produkty w sklepach ze zdrową żywnością, gdyż tam tylko, jeśli żyjesz w dużym mieście i nie masz dostępu do produktów naturalnych, możesz znaleźć te bez konserwantów. Jedynym minusem tejże zdrowej żywności jest ich dość wysoka cena.
od tej pory do najpotrzebniejszych produktów jakie na czas detoksu powinny ciebie interesować zaliczać się będą: świeże i suszone owoce, świeże warzywa, ryby, chude mięso – szczególnie kurczak, indyk, a od czasu to czasu także chude czerwone mięso, odtłuszczone produkty białkowe: chude mleko, sery. Zaopatrz się także w produkty zawierające zboża z pełnego przemiału: muesli, płatki owsiane, siemię lnianie, pełnoziarniste pieczywo. Do swojej diety wprowadź także doskonałe przekąski: pestki słonecznika, dyni, orzechy i produkty przygotowane na ich bazie np.: olej arachidowy – bogate źródło nienasyconych kwasów tłuszczowych.
w czasie diety pamiętaj o tym, aby dania były urozmaicone, nie odżywiaj się jednostronnie np.: samym muesli z jogurtem. W twoim menu powinny znaleźć się głównie dania ciepłe lub letnie, zimnych spożywaj jak najmniej.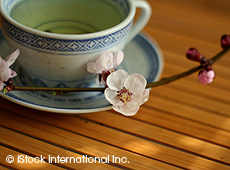 Na pewno warto wiedzieć, które produkty wspomogą najlepiej twoją walkę z toksynami i są bogate w antyoksydanty wspomagające oczyszczanie i szybsze trawienie składników. Do takich między innymi należą:
Miód rzepakowy – zawiera aminokwasy, witaminy i jest lekko przyswajalny przez wątrobę, więc spożywając go mamy pewność że jej dodatkowo nie obciążamy. Posiada duże właściwości detoksykacyjne.
Kefir, jogurt i maślanka - wspomagają pracę jelit i korzystnie wpływają na naturalną florę bakteryjną organizmu, a także dostarczają wapń, który wpływa korzystnie na nasz układ kostny, a także wygląd skóry i paznokci.
Zielona herbata - w Azji (Chiny, Japonia) została doceniona już 5 tysięcy lat temu, Od niedawna jej wartości zdrowotne są uznawane również na innych kontynentach m.in. w Europie. Ma ona szereg zalet. Oprócz jej korzystnego wpływu na obniżenie złego cholesterolu, ma także właściwości rakobójcze oraz wspaniale działa na układ trawienny. Dodatkowo zielona herbata skutecznie oczyszcza organizm ze złogów pozostałych po złej przemianie materii.
Orkisz – pszenica, która jak się okazuje ma dużo właściwości zdrowotnych, obniża cholesterol, a przy okazji polepsza przemianę materii – jest to niezmiernie ważne podczas akcji "odtruwanie". Jest to wysokowartościowy gatunek zboża, który należy wprowadzić nawet do codziennej diety.
Sok z brzozy – silnie pobudza nasz układ trawienny, oczyszcza krew, a także nerki. Pomocny przy zaburzeniach wątroby, ma również duże właściwości oczyszczające. Dodatkowo nie zawiera konserwantów.
Woda z cytryną – działa silnie oczyszczająco i wpływa korzystnie na nasz układ trawienny.
Wyciąg z karczocha - stosowany przy oczyszczaniu organizmu z toksyn, szczególnie wątroby, która jest podatna na ich gromadzenie. Dodatkowo wyciąg z karczocha pobudza pracę jelit i układu trawiennego. Preparat dostępny jest w aptekach, a także sklepach zielarskich.
Błonnik pokarmowy – to kolejna naturalna substancja, która ma zbawienny wpływ na nasz organizm. Nie tylko reguluje pracę układu trawiennego, ale także pomaga walczyć z nadwagą, polepsza przemianę materii oraz ma silne właściwości oczyszczające organizm z toksyn i metali ciężkich. Duże ilości błonnika występują w produktach zbożowych z pełnego przemiału takich jak: chleb razowy, otręby, a także w warzywach i owocach: grochu, fasoli, soi, jabłkach, brukselce.