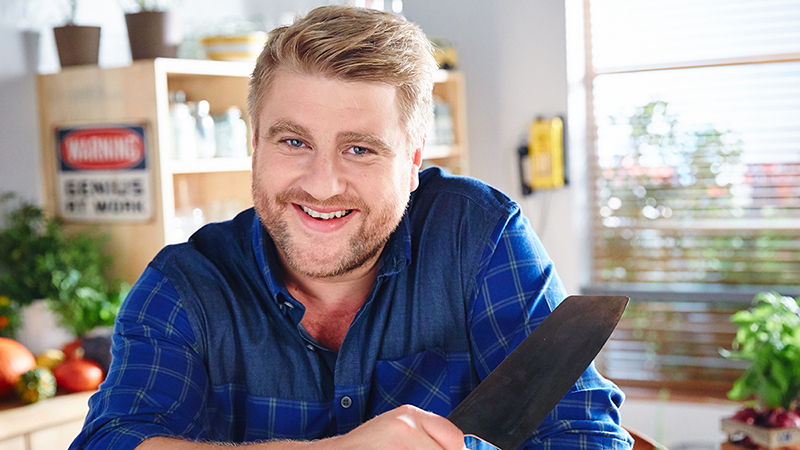 ---
Gotowanie to doskonały pretekst do spędzenia czasu z rodziną. Znany wszystkim widzom Kuchni+ szef Tomasz Jakubiak zachęca do gotowania z bliskimi i dzielenia się z nimi pysznymi daniami! Niech jedzenie łączy pokolenia i inspiruje do rozmów. "Jakubiak rodzinnie" to nowy program z udziałem Tomasza Jakubiaka. W tej serii znany szef kuchni zaprosi widzów do siebie i przedstawi członków swojej rodziny: mamę, tatę, siostrę i narzeczoną. Wraz z nimi w każdym odcinku zaprezentuje widzom proste pomysły na śniadanie, obiad i kolację. W serii, jedzenie będzie przede wszystkim pretekstem do spotkania z bliskimi i inspiracją do rozmów. Jednocześnie program uzupełnią anegdoty z życia Tomasza oraz cenne wskazówki dla każdego, kto chce gotować dla swojej rodziny!

Tomasz Jakubiak to szef kuchni i dziennikarz kulinarny. Gospodarz popularnych programów "Jakubiak w sezonie" i "Jakubiak lokalnie" w telewizji Kuchnia+. Gotowaniem zafascynowany od najmłodszych lat. To jego żywioł, miłość i pasja. Jest samozwańczym sarmatą XXI wieku. O jedzeniu potrafi opowiadać godzinami, okraszając historie właściwym sobie poczuciem humoru. Z oddaniem angażuje się w projekty edukacyjne adresowane do dzieci i młodzieży, prowadzi warsztaty i pokazy kulinarne, a także - dzięki pracy w telewizji - dużo podróżuje i poznaje kuchnie innych krajów. Ma własną restaurację w Warszawie o nazwie "Gar Jakubiaka".
Dołącz do CANAL+ i oglądaj
jak chcesz i kiedy chcesz!