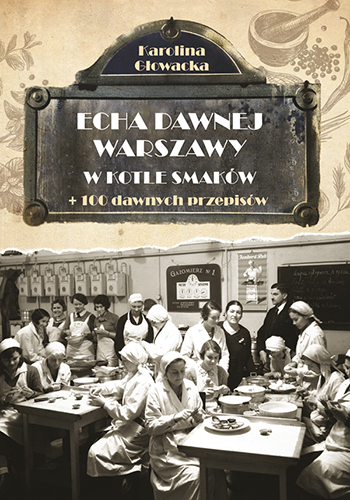 Echa dawnej Warszawy. W kotle smaków
Karolina Głowacka
Wydawca: Skarpa Warszawska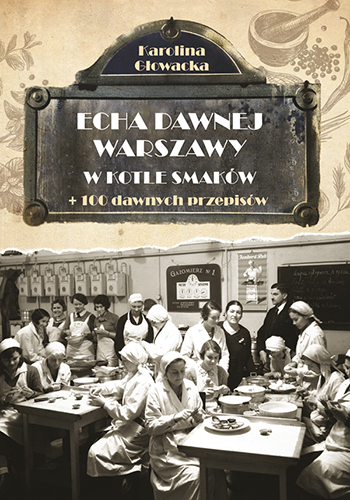 W kotle smaków to podróż w czasie od epoki książąt mazowieckich po PRL, w której przewodnikami są kubki smakowe i wyczulony węch. Autorka Karolina Głowacka zaprasza czytelników do wejścia kuchennymi drzwiami do Warszawy, która pachniała nie tylko flaczkami i pyzami, ale także móżdżkami, sztufadą, faramuszką, pulardami, kapłonami, polewkami oraz całuskami i makagigami. Brzmi trochę tajemniczo? Ta książka wszystko wyjaśni.
Choć wyodrębnienie specyfiki kuchni warszawskiej nastręcza licznych kłopotów, bo w stolicy jak w tyglu smaków mieszały się obyczaje i przyzwyczajenia mieszkańców pochodzących z różnych stanów, stron kraju i świata, to autorka starannie prześledziła historię kulinariów, by wychwycić z niej to, co charakterystyczne dla Syreniego Grodu.
Oprócz barwnych opisów zwyczajów kulinarnych, klimatu dawnych restauracji i knajp oraz wpływów innych kultur czytelnicy znajdą tu także 100 przepisów na dania, jakimi raczono się w Warszawie.