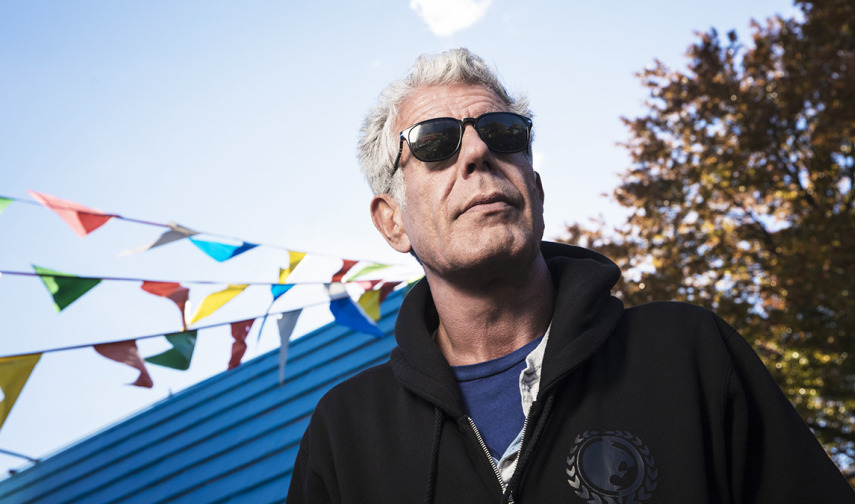 ---
Anthony Bourdain, urodzony w 1956, absolwent CIA (Culinary Institute of America), przeszedł wszystkie szczeble kariery kucharskiej, od pomywacza do szefa kuchni w znakomitej nowojorskiej restauracji "Brasserie Les Halles". Jest autorem kryminałów oraz licznych książek kulinarnych i "kuchennych", czyli ukazujących pracę w kuchni od kuchni (m.in. Bone in the Throat, Gone Bamboo, Typhoid Mary, Cook's Tour: In Search of the Perfect Meal, Anthony Bourdain's Les Halles Cookbook, The Nasty Bits). Książka "Kill Grill. Restauracja od kuchni" została wydana w 23 krajach i stałą się światowym bestsellerem. Jego teksty publikował m.in. "New York Times", "The Times", "Observer", "Independent". Bourdain, oprócz programu "Anthony Bourdain: bez rezerwacji", znany jest też z serii "Podróż kucharza" i "Anthony Bourdain - miejsca nieznane".
8 czerwca 2018 roku Anthony popełnił samobójstwo, zaskakując i zasmucając swoich licznych fanów. 9 września został pośmiertnie uhonorowany sześcioma nagrodami tegorocznej edycji konkursu Creative Arts Emmys, który poprzedza główną galę Emmys. W Creative Arts Emmys honorowani są producenci, scenarzyści i technicy telewizyjni. 70. ceremonia wręczenia nagród Emmy odbędzie się w poniedziałek, 17 września.
Dołącz do CANAL+ i oglądaj
jak chcesz i kiedy chcesz!