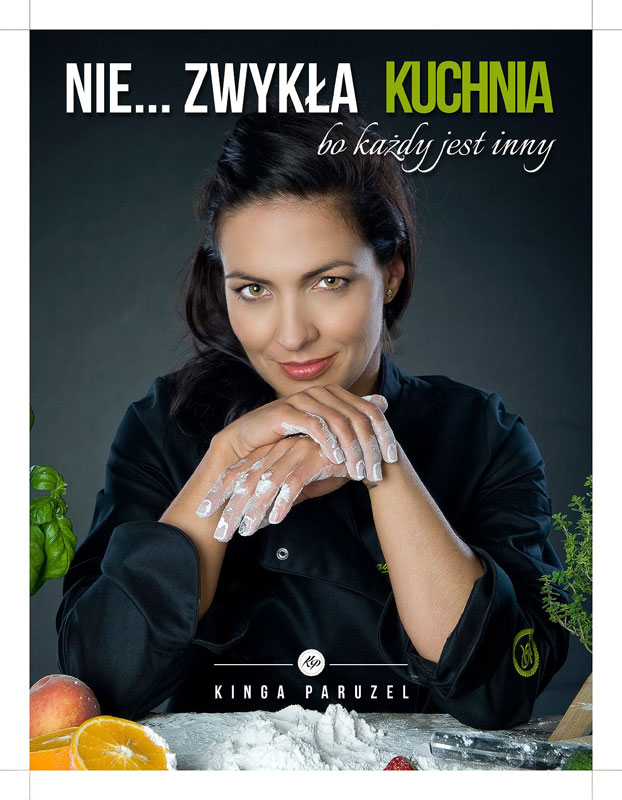 Nie… zwykła kuchnia, bo każdy jest inny
Wydawca: Wydawnictwo Burda Książki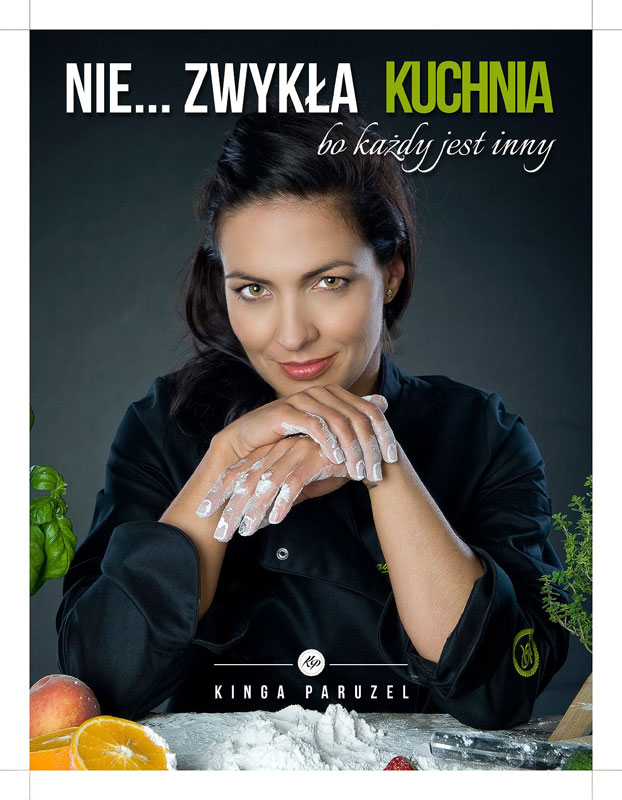 Pierwsza książka kucharska Kingi Paruzel to nie tylko praktyczny poradnik z ponad setką przepisów na smaczne i zdrowe dania. To także wyjątkowy album kulinarny autorstwa Kingi, której drugą miłością, obok gotowania, jest fotografia. Książka ukazała się 10 września 2014 r. nakładem Wydawnictwa Burda Książki.
Kingę Paruzel, skromną absolwentkę łódzkiej Akademii Sztuk Pięknych kierunku: Food Design, poznaliśmy w pierwszej, polskiej edycji znanego na całym świecie kulinarnego show MasterChef, w którym dotarła do finału. Jest autorką popularnego bloga "Ale Babka i robi to co lubi" (www.kingaparuzel.pl) oraz prowadzi własny program Z.U.P.A na antenie telewizji Kuchnia+, który plasuje się w czołówce programów stacji, dlatego już wkrótce będziemy mieli okazję oglądać jego drugą edycję.
Kolejnym kulinarnym projektem Kingi jest książka "Nie… zwykła kuchnia", w której proponuje nieskomplikowane przepisy na zdrowe, szybkie i zaskakujące potrawy przygotowane z powszechnie dostępnych produktów. Autorka udowadnia w niej, że z najprostszych składników połączonych z odrobiną chęci, porcją zapału oraz szczyptą własnej inwencji można wyczarować niebiańskie smaki. Co ważne, w książce Kinga nie narzuca sztywnych reguł gotowania. Przy każdym daniu podaje szereg ciekawych pomysłów i alternatywnych składników, tym samym zachęcając do kulinarnych eksperymentów i tworzenia własnych smaków, bo przecież każdy z nas jest inny, ma odmienny gust i podniebienie.
Książkę podzielono na pięć części. Pierwsza "No to start", zawiera pomysły dań i starterów idealnych na śniadanie, bądź na początek kulinarnej uczty. W drugiej części pierwsze skrzypce grają zupy. Kinga nazywa je królowymi stołu, a w książce podaje przepisy na proste, ale wyjątkowe zupy w różnorodnych tonacjach smakowych. Kolejny rozdział "Konkretnie i treściwie" proponuje przepisy na dania główne, które dodadzą energii i siły na cały dzień. W części "Sama słodycz" autorka zaprasza, nie tylko łasuchy, do najlepszej cukierni świata. W ostatnim rozdziale "Na zdrowie" znajdziemy przepisy m.in. na spalającą tłuszcz wodę, zieloną dawkę zdrowia, miód z mlecza, a także napój imbirowy, niezastąpiony przy leczeniu przeziębienia.
W tej książce Kinga obok gotowania odkrywa swoją drugą pasję, jaką jest fotografia. Każdy przepis okraszony został wysmakowanymi zdjęciami jej autorstwa. Wszystkie dania wyglądają wybornie i pysznie. Dlatego właśnie "Nie… zwykła kuchnia" Kingi Paruzel to lektura, która pobudza wiele zmysłów, rozbudza pasję gotowania i pochłania do ostatniej strony.