Karnawałowe szaleństwo
zjawiska
Karnawał to czas zabawy, tańców i wielkiego ucztowania, balów maskowych, parad i kuligów. W tradycji rzymskokatolickiej karnawał trwa od święta Trzech Króli do Popielca (środy popielcowej), kiedy to zaczyna się wielki post. Kuchnia+ przygotowała mnóstwo przepisów na dania karnawałowe, idealne na domową imprezę i eleganckie przyjęcie.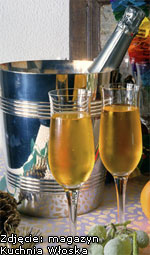 Pochodzenie słowa karnawał nie jest do końca jasne. Istnieją dwie teorie. Pierwsza głosi, że nazwa wywodzi się od łacińskich słów caro (mięso) i vale (żegnaj), co w wolnym tłumaczeniu oznacza pożegnanie mięsa i przygotowanie się do 40-dniowego okresu Wielkiego Postu. Druga teoria wywodzi się ze starogreckiej tradycji i również łacińskiej nazwy carrus navalis. Ta nazwa określała wóz, na którym podczas religijnej procesji wieziono posąg boga Apolla. W starożytnym Rzymie w podobny sposób czczono boga płodności - Bachusa. Towarzyszyły temu huczne zabawy, suto zakrapiane winem.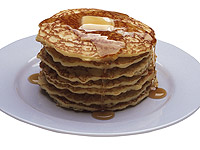 Dawniej w czasie karnawału, oprócz zabawy, powszechne było spożywanie w nadmiarze mięsa, jaj, słodyczy i masła, aby później już w okresie postu, pokutować za grzech obżarstwa. Za ostatni dzień karnawałowego szaleństwa, w wielu państwach (należy zaznaczyć, że tradycje i geneza obchodzenia karnawału różnią się, w zależności od obyczajów charakterystycznych dla danego rejonu na świecie) uznaje się Tłusty Czwartek, w Wielkiej Brytanii nazwany Fat Thuesday, a we Francji - Mardi Gras. Tego dnia można sobie po raz ostatni pozwolić na objadanie się słodyczami do nieprzytomności. Według polskiej tradycji Tłusty Czwartek obfituje w pączki i faworki, które w mgnieniu oka znikają z cukierni. W Wielkiej Brytanii Fat Thuesday świętowany jest również jako Pancake Day, czyli Dzień Naleśnika. To jedna z niewielu pozostałości karnawałowych obchodów, które w tym państwie przetrwały Reformację. Niemniej jednak nie w każdej kulturze europejskiej karnawał kojarzył się z huczną zabawą dopuszczaną przez kościół. W niektórych regionach niemieckojęzycznych (Niemcy, Austria, Szwajcaria) nie ma on nic wspólnego z religią i jest to czas oczekiwania na przyjście wiosny.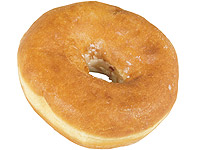 Do dziś karnawał wiąże się z licznym balami i całą masą pochodów, w których uczestniczą kolorowe grupy przebierańców. W Niderlandach już od średniowiecza celebrowana jest tradycja wychodzenia na ulice, a każde większe miasto staje się salą balową. W tym czasie powraca duch tradycji. Wspaniale udekorowane pojazdy wyjeżdżają na ulice, gra muzyka, a od kolorów wprost mieni się w oczach. Tutaj podobnie jak w Polsce w Ostatki zjada się śledzie, a po wielkiej zabawie katolicy z Niderlandów oczekują na Święta Wielkiej Nocy.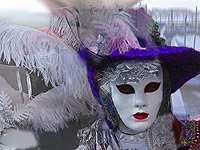 Czas karnawału to również czas bali maskowych, a do najsłynniejszym można zaliczyć wspaniały Karnawał Wenecki. W tym czasie tłumy turystów przybywają do tego pięknego, historycznego miasta. Ukryci pod misternymi, artystycznie wykonanymi maskami, obserwują to wydarzenie. Maski są najbardziej charakterystycznym elementem weneckiego karnawału. Mogą być wykonane z papier- mache, ze skóry lub aksamitu. Mogą zakrywać tylko górną część twarzy lub całą, tak jak w przypadku tradycyjnych białych masek. Wenecjanie pieczołowicie przygotowują stroje, aby móc w pełnej okazałości pokazać się na ulicach pływającego miasta.
Do najsłynniejszych i najbardziej charakterystycznych imprez karnawałowych zaliczane są te z Ameryki Południowej. Tutaj dopiero zaczyna się prawdziwe szaleństwo. Na ulice Rio de Janeiro wychodzą tłumy cudownie przystrojonych postaci, żywiołowo tańczących sambę. Te kolorowe grupy rozbawionych ludzi stanowią prawdziwą feerię barw, a przepych i kunszt wykonania karnawałowych strojów, dobranych tematycznie, przyprawia o zawrót głowy. Prym wiodą również imprezy karnawałowe z Kolumbii. Ten zwyczaj wprowadzili tutaj Hiszpanie i podobnie jak w Brazylii, parady wychodzące na ulice głównych miast zapierają dech w piersiach.
Niemniej jednak karnawał to nie tylko uliczne parady, ale również spotkania w gronie znajomych, które można zorganizować w zaciszu domowym. Tutaj także można urządzać tematyczne imprezy lub małe bale maskowe. Czym jednak byłaby zabawa bez przepysznego jedzenia, które doda nam energii podczas tańca i zabawy? Oczywiście takie przyjęcia wymagają zaplanowania i zastanowienia się, czy nastawieni jesteśmy na ucztowanie przy stole i zabawę do białego rana, czy na wygospodarowanie miejsca na parkiet taneczny i drobne przystawki, które można podjadać, aby nabrać sił. W drugim przypadku można wykorzystać znakomicie sprawdzający się w takich sytuacjach tzw. szwedzki stół. Uroda stołu zależy już od naszych artystycznych zdolności i zmysłu estetycznego. Należy jednak pamiętać o wygodzie naszych gości i dogodnym dostępie do karnawałowych smakołyków. Jeśli chodzi o menu, najlepiej zestawić je z dań, które można przygotować wcześniej. Do takich zaliczają się sałatki, drobne ciasteczka, przekąski oraz różne dipy, sosy i dodatki, z których goście sami mogą komponować swoje potrawy.
W serwisie Kuchnia+ prezentujemy wiele sprawdzonych przepisów na drobne i smaczne przekąski, bardzo elegancko wyglądające na stole i łatwe w konsumpcji.