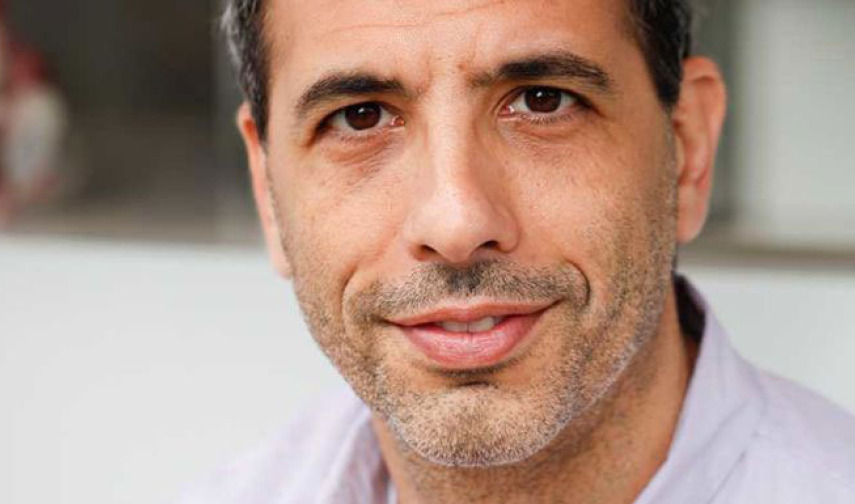 ---
Kucharz, właściciel restauracji Nopi w Londynie oraz współwłaściciel sieci bistro firmowanych jego nazwiskiem. Gospodarz kilku programów telewizyjnych i autor poczytnych książek kulinarnych. Od wielu lat mieszka w Londynie. Urodził się i wychował w Jerozolimie, w zachodniej, żydowskiej dzielnicy. Tu kształtowały się jego kulinarne gusta, tu poznawał przenikające się wpływy kuchni żydowskiej, arabskiej i europejskiej. Trzy lata służył w izraelskiej armii, a następnie studiował literaturę na Uniwersytecie w Tel Awiwie i pracował jako dziennikarz. W 1997 roku wyjechał do Amsterdamu na studia doktoranckie, ale ostatecznie porzucił literaturę dla kulinariów. Przeprowadził się do Londynu i zapisał do renomowanej akademii kulinarnej Le Cordon Bleu. Praktykował jako cukiernik w kilku londyńskich restauracjach. W jednej z nich - Baker and Spice - pracował Sami Tamimi, szef kuchni o arabsko-palestyńskich korzeniach, podobnie jak Yotam urodzony w Jerozolimie, w tym samym roku! Tak zaczęła się historia przyjaźni i zawodowej współpracy obu panów. Wspólnie założyli w Londynie sieć delikatesów-bistro z daniami kuchni śródziemnomorskiej i bliskowschodniej. Wspólnie napisali też książkę "Jerozolima", ukazującą bogactwo i złożoność kuchni tego miasta, gdzie mieszają się wpływy kilku kultur, a każda dzielnica ma swoją własną tradycję kulinarną. W Polsce ukazały się dotąd jeszcze trzy książki Ottolenghiego. "Obfitość" i "Cała obfitość" zawierają przepisy na dania bezmięsne. Choć sam autor nie jest wegetarianinem, propaguje kuchnię opartą na warzywach, ziarnach, owocach i grzybach. Eksperymentuje z nietypowymi zestawieniami, łączy różne smaki i aromaty. Serwowane przez niego potrawy są na ogół proste w przygotowaniu, intensywnie przyprawione i wyraziste. Ottolenghi czerpie natchnienie z szeroko pojętej kuchni śródziemnomorskiej, która opiera się na umiejętnie dobranych składnikach najwyższej jakości. Zwykle w przepisie nie jest ich dużo, ale są dobrze zbilansowane, a do tego lokalne, sezonowe i bardzo świeże, najlepiej prosto z miejscowego targu lub od producenta. Najnowsza książka Ottolenghiego - "Słodko" - może być dla polskiego czytelnika zaskoczeniem, gdyż do tej pory autor serwował głównie dania na słono. Jednak zaczynał przecież karierę jako cukiernik i również w tej dziedzinie jest mistrzem. Udowadnia to w 110 przepisach na ciasta i desery, zebranych w "Słodko". Tu również dominują smaki i aromaty charakterystyczne dla regionu Morza Śródziemnego - słodkie figi, migdały, pistacje, płatki róż, kardamon, anyż i kwiat pomarańczy.
Dołącz do CANAL+ i oglądaj
jak chcesz i kiedy chcesz!