Kuchnia włoska
Kuchnie świata
Kuchnia włoska należy do najbradziej znanych i lubianych kuchni świata. Dania takie jak pizza czy spaghetti jada się niemal we wszystkich zakątkach naszego globu. Należy jednak pamiętać, że kuchnia włoska nie jest jednolita, a każdy z 20 regionów kraju ma własne, kulinarne tradycje i regionalne potrawy, którymi się szczyci.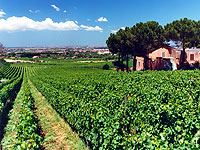 Nad całym Półwyspem Apenińskim unoszą się zapachy wybornych potraw, takich jak tortellini, lasagne, ravioli, rozmaitych przypraw i serów. Szczególnie te ostatnie nadają daniom specyficzny smak. Jeżeli ktoś miał szczęście spróbować sera mozzarella wytwarzanego w Kampanii, bądź sera Gorgonzola dojrzewającego na północy w Lombardii, na pewno nigdy nie zapomni ich smaku.
Mimo różnorodności, kuchnia Półwyspu Apenińskiego posiada również cechy wspólne - z całą pewnością łączy ją zamiłowanie do warzyw. Do Polski wiele z nich dotarło w XVI wieku, dzięki żonie króla Zygmunta Starego - Bonie Sforzy. Wtedy to poznaliśmy smak włoskiej zieleniny i nazwaliśmy ją "włoszczyzną". Spośród bogactwa popularnych na Półwyspie Apenińskim warzyw można wymienić najczęściej używane, czyli pomidory, cebulę i czosnek. Są one częścią składową pomidorowych sosów i zup np. minestrone. Należy również pamiętać o wszelkiego rodzaju przyprawach, tj. oregano lub bazylii oraz szlachetnej oliwie, która jest chlubą południa Włoch.
Włosi to również wielcy miłośnicy łakoci i twórcy wspaniałych deserów. Do najsłynniejszych zaliczamy wywodzące się z Toskanii tiramisu i deser panna cotta, serwowany głównie na północy Włoch (Piemont, Emilia-Romania). Na całym świecie znane są także lody włoskie.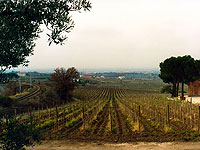 Czym jednak byłoby włoskie biesiadowanie, gdyby do przepysznego makaronu, sztuki mięsa zapieczonej np. w parmezanie czy deseru nie podać kieliszka wina. Tak jak receptury wytwarzania serów różnią się w zależności od regionu, tak też włoskie winnice posiadają swoje własne sposoby na wyborne wina, znane na całym świecie. Włochy są jednym z największych producentów win. Dość znaczne zróżnicowanie klimatu w poszczególnych regionach, począwszy od gorącego południa, a skończywszy na chłodniejszej północy, pozwala na uprawę różnych odmian winorośli. Najsłynniejsze regiony znane z własnej produkcji to Piemont ze swoim Barolo, Kalabria znana z Gravello czy też Toskania i tamtejsze wino Chianti.
Kultura Włoch jest niezwykle zajmująca i zjawiskowa, kojarzy się z radością, miłością i słońcem, ale kuchnia tego kraju zasługuje na szczególne traktowanie i wyróżnienie. "Bon appetito!".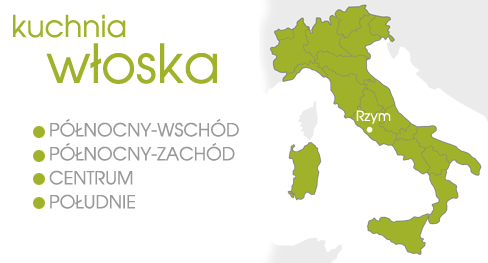 Za pomoc w przygotowaniu materiałów dziękujemy redakcji