Tłusty Czwartek to ostatni czwartek, podczas którego Polacy objadają się do syta pączkami i faworkami, aby później pościć aż do świąt Wielkiej Nocy. Zwyczaj ten sięga XVIII wieku. Tłusty Czwartek rozpoczyna także ostatni karnawałowy tydzień zabaw aż do wtorku, ten czas zwany jest Ostatkami. Dawniej w tym czasie objadano się również tłustym jedzeniem w postaci kiełbas, kasz suto okraszonych skwarkami. Tradycja Tłustego Czwartku jest popularna również w Wielkiej Brytanii i nosi nazwę Fat Thursday, jednak tego dnia spożywa się tam naleśniki, więc dzień ten posiada również drugą nazwę - Pancake Day.
Dawnej Tłusty Czwartek najhuczniej obchodzony był na wsi, a w podkrakowskich miejscowościach nazywano go również Combrowym Czwartkiem. Oprócz pączków i faworków, serwowane były również okraszane bliny, pierogi - wszystko tłuste, ale smaczne. Wielkiemu obżarstwu towarzyszyła również huczna zabawa i wiele radości. Starano się wtedy wybawić po wsze czasy i niejednokrotnie na wsiach oraz miastach organizowano zabawy przebierańców, czyli prawdziwe karnawałowe szaleństwo. Obecnie tradycja wypiekania pączków w domu upada, gdyż takie wypieki są dość skomplikowane. Prościej iść do cukierni i kupić owe rumiane smakołyki dla siebie i najbliższych. Nadal istnieje przekonanie, że im więcej pączków się zje tego dnia, tym więcej szczęścia i dobrobytu przyniesie nam życie.
Dobry pączek musi być niezwykle puszysty i sporych rozmiarów. Należy pamiętać o tym, że należy go smażyć w gorącym smalcu, a nie oleju, bo tylko smalec cudownie brązowi paczki i nadaje im znakomitego smaku. Obecnie pączki nadziewane są rożnymi farszami, aczkolwiek te tradycyjne nadziewane są marmoladą z owoców róży. Farsze mogą być serowe, karmelowe, kremowe, czekoladowe. Jako nadzienie świetnie sprawdza się również bitą śmietana z owocami. Zazwyczaj pączki polewa się błyszczącym lukrem lub posypuje cukrem pudrem.
Osoby będące na diecie powinny pamiętać, że jeden pączek o wadze 65 g ma 250 kalorii. To dość dużo, ale w Tłusty Czwartek można sobie pofolgować, aby w czasie Postu zachować umiar.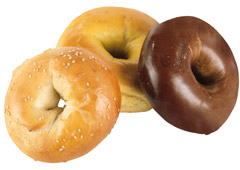 Ostatki to, jak sama nazwa wskazuje, ostatni czas przed przygotowaniem do świąt Wielkiej Nocy. Zabawy do białego rana organizowane są niemalże wszędzie i ze zdwojoną częstotliwością. Trwają aż do wtorku, kończącego czas karnawału. W Wielkopolsce ten czas nazywał się kiedyś Podkoziołkiem, inna kresowa nazwa to śledzik. Na Białorusi na przykład ten okres nazywa się Maselnicą, podczas której zjada się nieokreślone ilości blinów i bawi na całego. Jest to ostatni moment przez Wielkanocą podczas, którego można sobie "popuścić pasa".
W 2013 roku, Tłusty Czwartek obchodzimy 7 lutego.