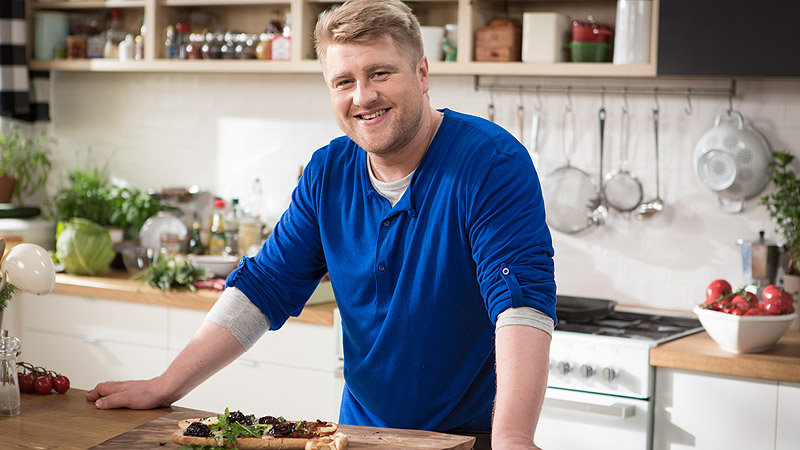 ---
Tomek Jakubiak na nowo odkrywa smaki z różnych miejsc w Polsce i inspiruje się nimi w swojej kuchni. W kolejnych odcinkach nowej serii kucharz podróżuje po Polsce, szukając kulinarnych ciekawostek. Produkty lub potrawy charakterystyczne dla odwiedzanego miejsca są dla Tomka punktem wyjścia do pełnego pasji gotowania autorskich przepisów. Najwybitniejsi kucharze świata kreujący trendy światowej gastronomii gotują z lokalnych składników i przygotowują potrawy w zależności od sezonu. Zgodnie z filozofią słynnych szefów "Jakubiak lokalnie" jest podróżą w poszukiwaniu smaków, zarówno tych mocno zakorzenionych w naszej kulturze, jak i tych zapomnianych czy niedocenionych.

Jakubiak pokaże, jak wykorzystać w kuchni kozi ser, czy znakomity dojrzewający kindziuk. Zdradzi, co można wyczarować z cebuli, czy niedocenianych fragmentów wieprzowej tuszy. Podpowie z czym najlepiej smakuje żydowski czulent i jak odczarować zwykłe ziemniaki, by stały się kulinarnym hitem.

Tomasz Jakubiak to kucharz i dziennikarz kulinarny. Gospodarz popularnego programu "Jakubiak w sezonie" w telewizji kuchnia+. Gotowaniem zafascynowany od najmłodszych lat. To jego żywioł, miłość i pasja. Jest samozwańczym sarmatą XXI wieku. O jedzeniu potrafi opowiadać godzinami, okraszając historie właściwym sobie poczuciem humoru. Z oddaniem angażuje się w projekty edukacyjne adresowane do dzieci i młodzieży, prowadzi warsztaty i pokazy kulinarne, a także - dzięki pracy w telewizji - dużo podróżuje i poznaje kuchnie innych krajów.


Dołącz do CANAL+ i oglądaj
jak chcesz i kiedy chcesz!