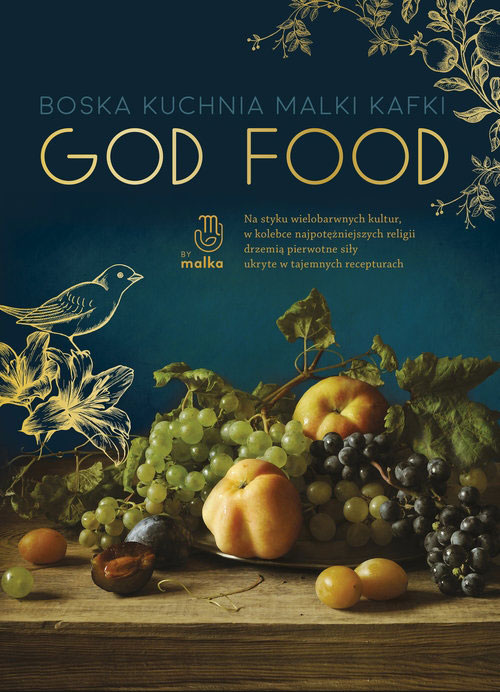 God food Boska kuchnia Malki Kafki
Malka Kafka
Wydawca: Znak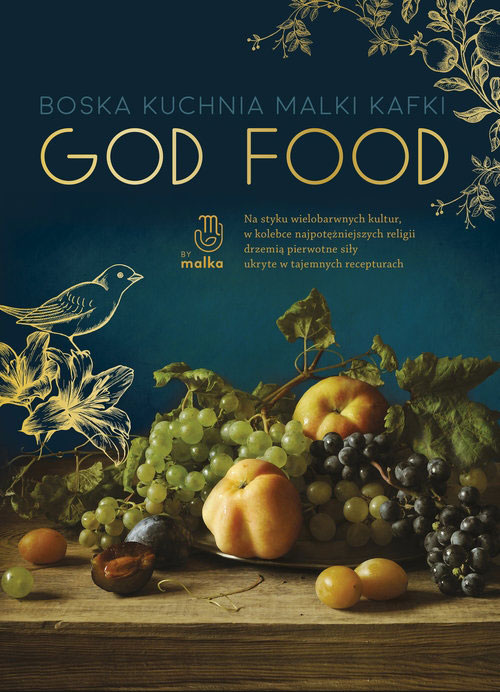 Pierwsza książka kulinarna, która odmieni nie tylko Twoją kuchnię, lecz także Twoje życie.
Jak smakuje idealny babaganusz?
Czy potrafisz oprzeć się zapachowi egzotycznej szakszuki?
Czy można połączyć smak dojrzałego awokado z wykwintnym aromatem gorzkiej czekolady?
God Food to bogaty zbiór przepisów na sycące dania główne, wyrafinowane przekąski, przepyszne desery, aromatyczne mieszanki ziół, orzeźwiające napoje. Malka Kafka pomoże ci odnaleźć boski pierwiastek w niezwykłych potrawach. Przekona, że bezwarunkową miłość można okazać, zapraszając bliskich do wspólnego stołu. Zainspiruje do wykorzystania sprawdzonych receptur zrodzonych na styku wielobarwnych kultur, w kolebce najpotężniejszych religii. Pokaże praktyczne sposoby na przygotowanie doskonałych roślinnych posiłków. Rozpocznij proces kulinarnej i duchowej przemiany, przyłącz się do egzotycznej podróży – do wyprawy w głąb siebie.
MALKA KAFKA - Znana i ceniona restauratorka, założycielka sieci restauracji Tel Aviv, jednych z najpopularniejszych w Warszawie. W jej restauracji gościło wiele znanych osobistości, m.in. zespół Depeche Mode. Malka to startuperka, która propaguje szacunek do świata, zdrowy styl życia i świadome jedzenie. Fascynuje ja społeczny kontekst posiłków, dzielenie się nimi, wspólne gotowanie. Bardzo dużą uwagę zwraca na aspekt odpowiedzialności za świat – tego, co się kupuje, skąd pochodzą produkty. Kiedyś ortodoksyjna Żydówka, teraz kulinarna szamanka odnosząca sukcesy w różnych obszarach swojego życia. Sama zresztą mówi, że wg fizyki kwantowej, którą się interesuje, to obserwator decyduje, czy coś zaistnieje czy nie. Sama wiec stwarza swoja rzeczywistość i swój świat. Umiejętności kulinarne Malki docenili prawdziwi koneserzy kuchni, a jej program emitowany na antenie Kuchnia+ przyciągnął rzesze widzów zafascynowanych orientalnymi smakami.