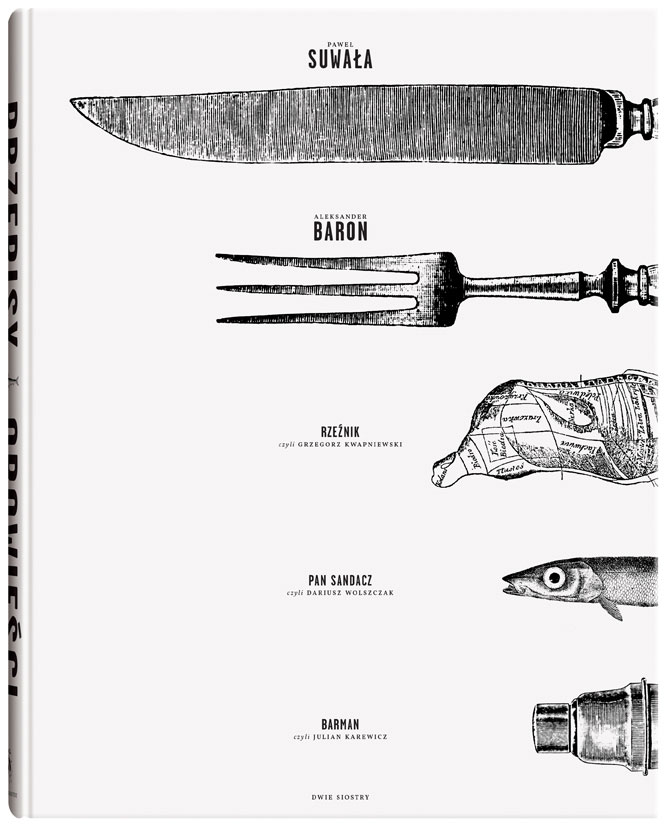 Suwała, Baron i inni. Przepisy i opowieści
Paweł Suwała, Aleksander Baron, Grzegorz Kwapniewski, Dariusz Wolszczak, Julian Karewicz
Wydawca: Wydawnictwo Dwie Siostry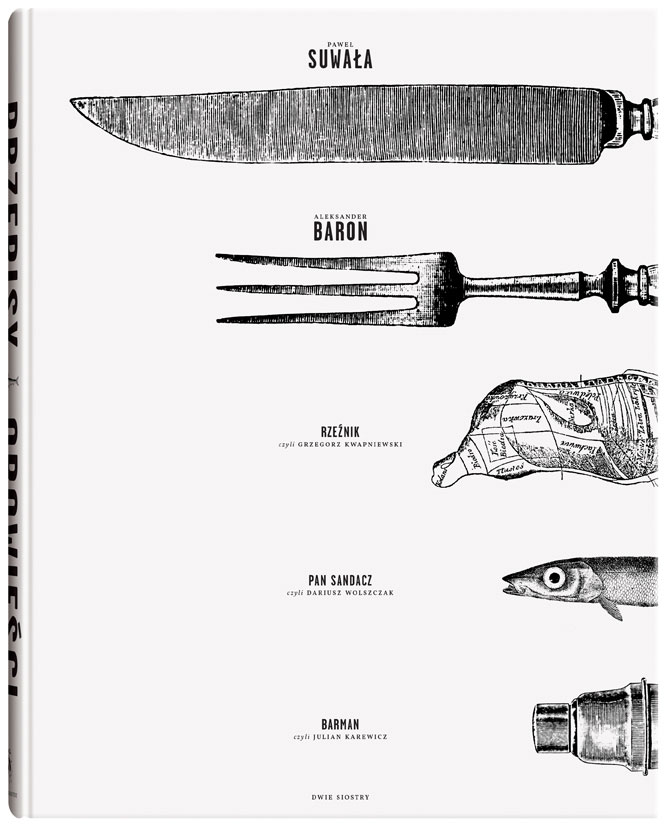 Ozór wołowy z remuladą z selera, kacze serca z harissą, sałatka z ośmiornicy, solianka na kaca, plaster miodu z wędzoną śmietaną… To nic trudnego, gdy do wspólnego gotowania zapraszają Paweł Suwała – szef kuchni restauracji Butchery & Wine i Aleksander Baron – szef kuchni restauracjo-baru Solec 44 w Warszawie.
Swoje ulubione przepisy prezentują też ich dostawcy. Szalony Rzeźnik, czyli Grzegorz Kwapniewski, wyjaśnia, jak zrobić naprawdę dobry rosół czy tatara, a Pan Sandacz, czyli Dariusz Wolszczak, poleca między innymi flaki z lina i swoją słynną zupę rybną. I jeszcze barman, czyli Julian Karewicz, serwuje oryginalne drinki, w tym – ogórkowy gin i rabarbarowe mohito.
Razem to 100 smakowitych przepisów – prawdziwie męska kuchnia. A do tego panowie okraszają przepisy barwnymi opowieściami. Jakby siedziało się z nimi przy stole.
Paweł Suwała (ur. 1976) – szef kuchni restauracji Butchery & Wine, specjalizującej się w daniach mięsnych, zwłaszcza z wołowiny. Jako jedyny w Polsce od kilku lat posiada odznaczenie przewodnika "Michelin" Bib Gourmand.
Aleksander Baron (ur. 1983) – właściciel i szef kuchni warszawskiego restauracjo-baru Solec 44, specjalizującego się w potrawach z produktów pozyskanych od lokalnych dostawców. Laureat prestiżowej nagrody przewodnika "Gault & Millau. Polska" w kategorii Młody Talent 2015.
Grzegorz Kwapniewski (ur. 1969) – znany też pod pseudonimem The Crazy Butcher, rzeźnik, dostawca mięsa najwyższej jakości do najlepszych warszawskich restauracji.
Dariusz Wolszczak (ur. 1956) – zwany Panem Sandaczem, dostawca ryb z Warmii i Mazur do wielu warszawskich restauracji. Zdobył kilkanaście nagród za swoje produkty, m.in. wyróżnienie Dziedzictwo Kulinarne, przyznawane przez Europejską Sieć Regionalnego Dziedzictwa Kulinarnego, oraz Perłę, przyznawaną na Międzynarodowych Targach Wyrobów Spożywczych Polagra Food.
Julian Karewicz (ur. 1983) – barman w restauracjo-barze Solec 44.